Aktueller Veranstaltungshinweis: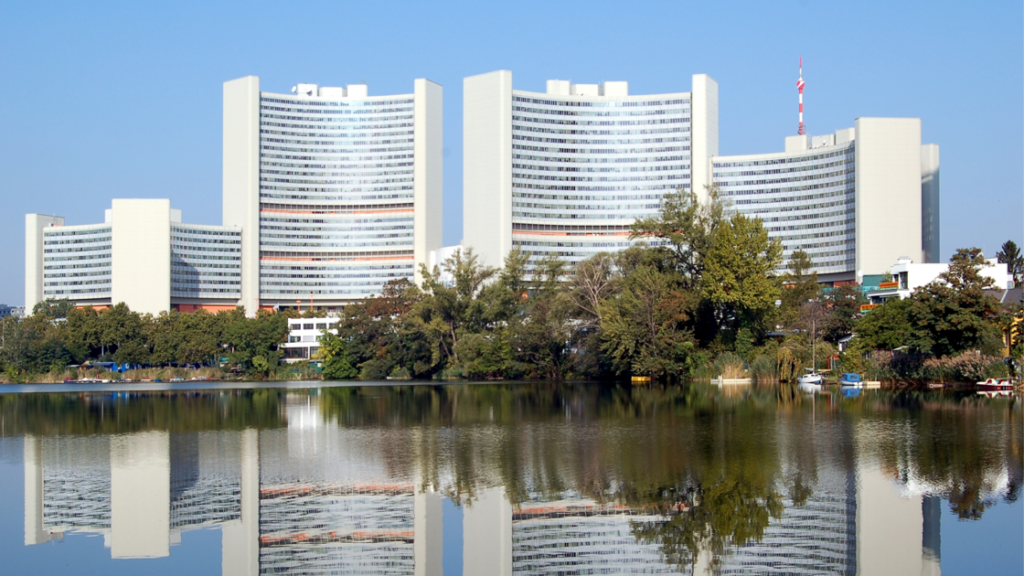 Join us on the UN campus in Vienna!
Important information:
Date:
30.09. (Saturday) – 03.10. (Tuesday)
Saturday, Sunday: Arrival, Culture in Vienna
Monday, Tuesday: UN-Campus, Departure
Sign up via eMail:
jonas.lohrenz@unsr.de
Application Deadline:
19th of August 2023!
We are exited to be hosting a trip to Vienna for you!

Anyone can sign up, you do not need to be a member of the UNSR e.V.. The goal of the trip is to meet up with Vienna based UN-organisations. The meetings will take place on Monday & Tuesday. A full schedule will be posted as soon as possible. Activities on Saturday and Sunday are up to the group.

We are in the process of organising housing for the trip in a hostel and therefore encourage you to sign up as soon as possible. Each participant is responsible for their own travel arrangements. Travel by train is recommended!

We are looking forward to seeing you in Vienna!